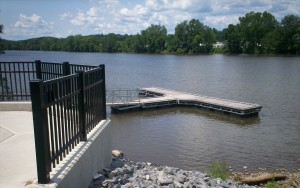 Laberge Group has assisted the Village of Fultonville, located in Montgomery County, for over a decade. The small, Mohawk River community of 986 people began experiencing considerable deterioration in the early 2000's. The Village was faced with a substantial disinvestment of their downtown businesses, and a dire need for housing rehabilitation. The Village had also faced almost 20 years of consistent, devastating flooding, a lack of viable waterfront access, and were in critical need of substantial wastewater improvements. Due to the population size and minimal tax base, the Village was limited in undertaking community development activities without the assistance of supporting funding resources.
Beginning in 2004, Laberge Group was retained to secure funding for, and to develop, a Community Development Strategic Plan with the Village. This Community Development Strategic Plan was the launch of an aggressive, multi-year revitalization plan that encompassed all the pinnacles of re-development: housing, infrastructure, and economic development.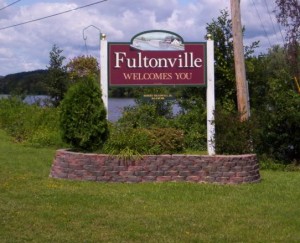 In addition to the Strategic Plan, Laberge Group provided comprehensive grant writing and administration services, engineering services, and FEMA assistance. To date, Laberge Group has successfully secured over $5 million in funding for the Village of Fultonville in the following areas:
Flood Mitigation
Community Development and Main Street Revitalization
Walkway and Dock Extension
Housing Rehabilitation
The funding has allowed for the engineering and community development services of several major capital improvement projects that have dramatically improved the quality of life in the Village of Fultonville. Laberge Group has been the trusted partner that the Village turned to for achieving their original vision of enhancing the image of the community, improving living conditions, and promoting and protecting historical, cultural, and recreational assets – all while strengthening and diversifying the economic base of the Village.